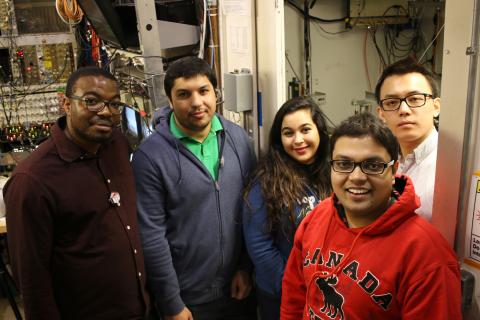 Register for User Portal
All users coming to CHESS to work on a beamline are required to have an active account in the User Portal.  Each member of the group should log into https://userdb.chess.cornell.edu and create a user profile
Complete the Online Training
Once you have created an account in the CHESS User Portal on your dashboard you will see information on how to view the Online Training and Safety Guide and take the online exam. 
Returning group members should check in the User Portal to ensure that your safety training is up to date. If you do not have "Take the online exam" on your dashboard your safety quiz is up-to-date.
If your group arrives and you have not taken the online exam and read the online training you will need to complete this prior to entering any experimental areas.
10 Days prior contact safety officer to discuss check-in
If your proposal was rated as hazardous you have been assigned a safety officer.  10 days prior to arrival the group spokesperson should make contact with the CHESS safety officer to discuss date and time of safety checkin and to ensure that CHESS is aware of all experimental needs.
Prepare for your trip
There are a number of hotels near CHESS and we have a negotiated rate with the Best Western.
Please ship materials to CHESS in coordination with your home institution or via Federal Express. If this is not possible, or if you have any questions, please contact the CHESS User Office at CHESSUserOffice@cornell.edu.