For the past 30 years, Bill has gone from helping users capture data on Polaroids, to assembling hutches for the recent CHESS-U upgrade.  
Throughout these thirty years, one thing has always been constant; Bill is there when you need him, whether you are a user or a staff scientist, Bill is known to lend a helping hand. However, If you ask him, he would add a bit of humor, the kind that seems to follow Bill around the lab; "Nothing is constant here, that's why I love it!"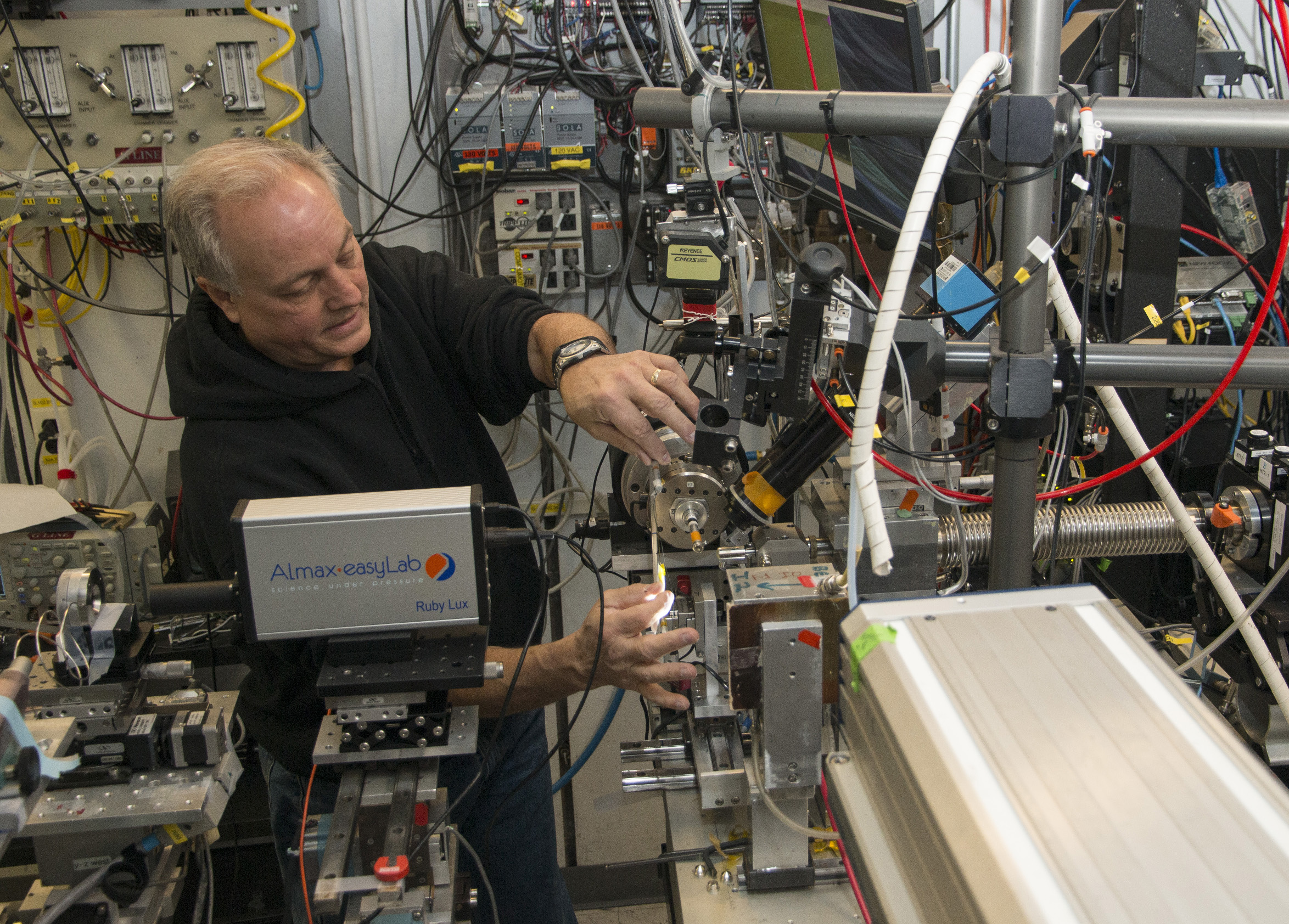 The MacCHESS research support specialist describes himself as a technician, someone who gets to help everyone that needs it - from making special parts for the beamline, to running electrical cables (he was mopping up a spill in Sector 7 as we started this interview). He says that if something breaks, he fixes it.  If users need help gathering data, he helps them.  There really is no typical day for Bill at CHESS, and that is how he thrives. 
"Every day you get to do something different," Bill says. "You can plan a day, and then get nothing done on it.   But, we just work together to get things done here, and everyone works well together."  
With a 24-hour operation like CHESS, Bill says that he is used to getting calls in the middle of the night.  "Some people think it's a pain to get called at 2am. But these researchers, if they have a problem, they may only have 24 hours to collect data.  We work hand in hand with our experimenters, and I like troubleshooting some of these problems. Even if it is at 2am," he says with a laugh.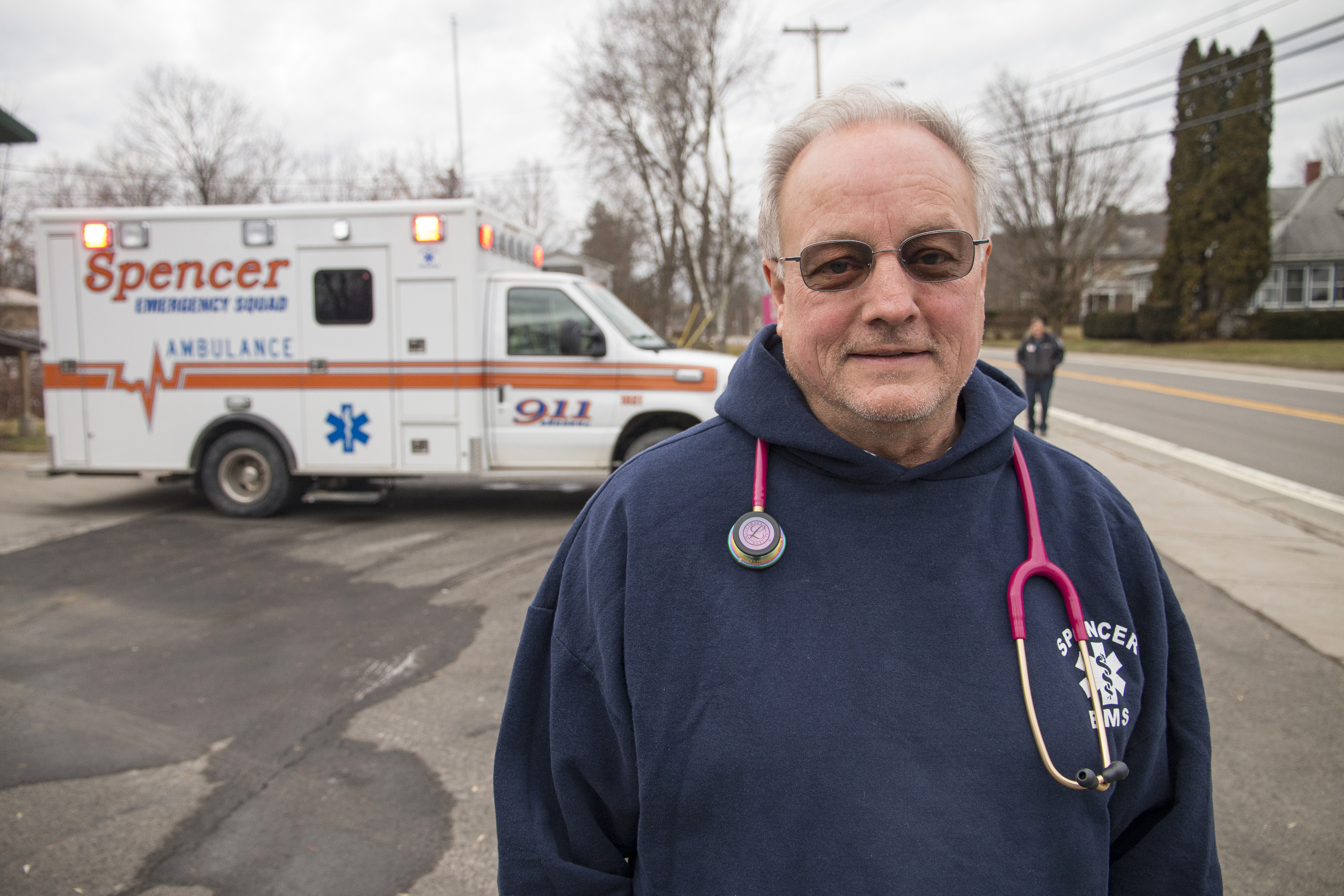 Being on call at CHESS helps him prepare for his life outside of the lab.  As a volunteer critical care technician, Bill says that his skills complement the demands of emergency situations. 
"We are always ready to go at a moment's notice," he says.  "And it's a lot alike.  You are solving problems, troubleshooting… it's just a little bit more intense.  People entrust you with the lives of their loved ones," he says.  "Sometimes it is life and death, and my job is to get them to the ER Doctor, hopefully in better shape than when I picked them up."  
Bill says that he never knows when the call is going to come in, and he needs to be ready.  "I can be at work, and then all of a sudden the pager goes off.  Or I can be in the back of an ambulance, and I can get a call from someone at CHESS." 
Sometimes both worlds really come together, and Bill has had to help more than a couple people who have been hurt, or fallen ill at work. He tells a story about a former technician, who has since retired, who fell off his bike on his way home from the lab.  Bill happened to be driving right behind him and saw the fall.   He stopped, administered first aid, and called 911.  A helicopter ended up bringing the patient to the hospital, and Bill visited him the next day. 
"We troubleshoot, we diagnose problems,  and we set priorities.  What we do for our patients is quite similar to what we do at CHESS," he says.  "And if you need help, you ask for it. Someone is always there to help."    
I am not sure if he is describing his life at CHESS, or his life as a critical care technician when I ask him why he is so committed to this life:  "You know that you made a difference," he says. "That is why I do it. And someone is always having a worse day than I am. If I can help make it better, then I will." 
"And some of our experimenters are real characters," he says… "Just like me."