The Cornell High Energy Synchrotron Source exists to solve the world's toughest problems. As one of only five facilities of its kind in the world, and the only located at a major research university, CHESS brings over 40 years of operational experience and a world-class team of experts together to provide unrivaled support for scientific discovery and innovation. We invite organizations to explore these pathways for engaging with our facility, and then reach out for a free consultation to explore working together.
POINT OF CONTACT
Greg Ray
Senior Director of
Strategic Partnerships
greg.ray@cornell.edu
(607) 227-0878

The CHESS Center's Partnership Liaison Program accelerates discovery and innovation by connecting you with our expansive network of Cornell University faculty, researchers and students to provide exclusive access to cutting-edge information, valuable resources and future talent.
Member Privileges
Member Liaison
Dedicated Member Liaison serving as the single point of contact to CHESS and the broader Cornell network
Tailored Annual Activity Plan that maps out the member's objectives, events and engagements for each year
Engagement
Facilitated consultations with Cornell faculty & specialists
Ability to host experts at member location
Sponsor research and student projects
Give talks at events, webinars and workshops
Access
Communications and Newsletter
Networking Summits & User Meeting
Student Events & Career Fair
Webinars & Workshops
Recognition
Logo and branding in facilities and media
Acknowledgment at events
Inclusion in CHESS Annual Partner Report
Featured on website, blogs, articles
Commercial User Access
CHESS welcomes commercial users to conduct fundamental, pre-competitive and proprietary research at our state-of-the art synchrotron beamlines. We offer several options ranging from bespoke access to longer term use agreement tailored to suit the needs of our commercial clients. Access modes include end-to-end support for in-person and remote mail-in services at several beamlines. Read more about our beamlines here.
Chess Distinctives
Service
Concierge service with dedicated liaison and end-to-end support from the CHESS Commercial Science Team
Flexibility
On-demand through up to 2-year agreements with full-use of facility via in-person or remote access modes with sample mail-in options and rapid data-turn
Engagement
Facilitated access to CHESS / Cornell University faculty and researcher expertise through Premier Level Partner Liaison Program
Development
CHESS 101 with comprehensive user onboarding, facility use and safety training for research staff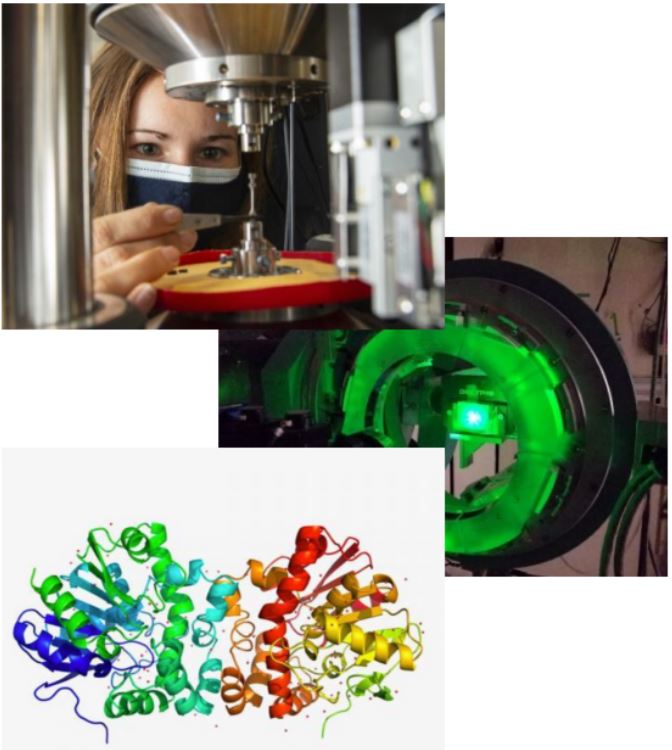 Schedule Your Consultation
From the Partner Liaison Program to Commercial User Access, our team works with you to explore and develop tailored solutions to match your organization's need.
POINT OF CONTACT
Greg Ray
Senior Director of Strategic Partnerships
greg.ray@cornell.edu
(607) 227-0878