If you travel these scenic paths, you may come across a group of riders known as the Gorges Gals, journeying the same climbs, and geared up for the 20-30 mile ride. Usually, at the front of the pack is Katie Moring. Katie helps organize the weekly ride - with sometimes up to 40 attendees - and urges others to get involved.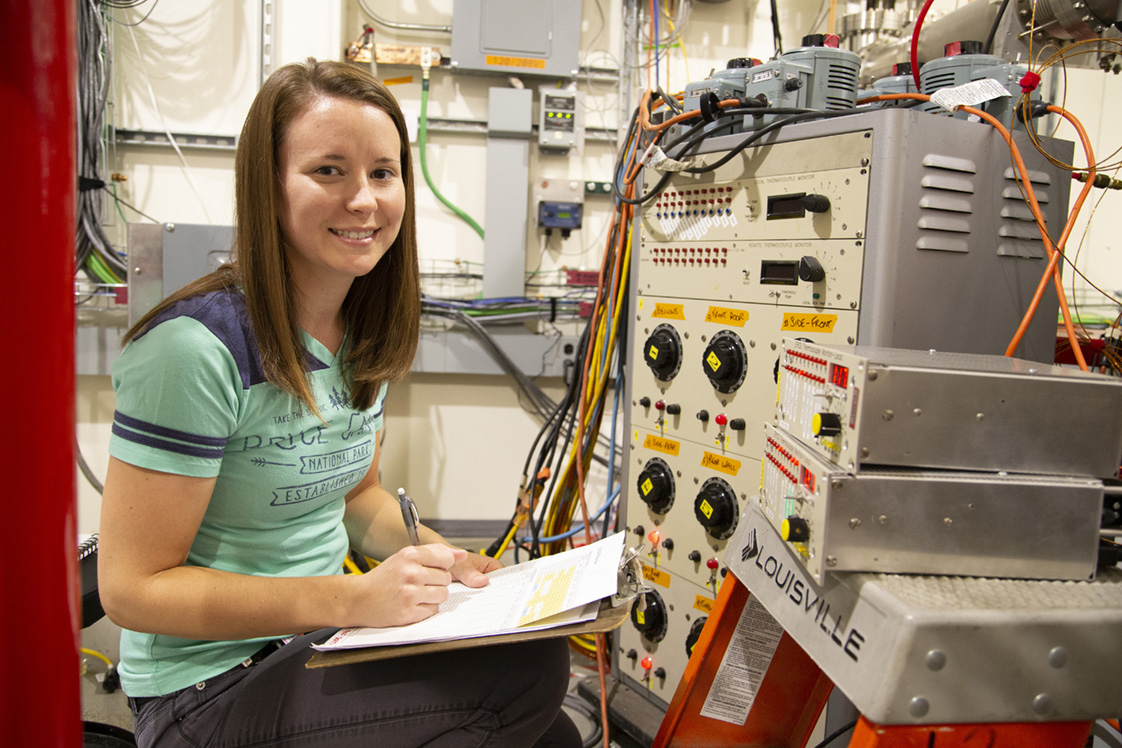 As the Operations Manager at CHESS, Katie Moring has a lot of responsibilities at the lab, but is still able to find the time to help organize and enjoy what the Ithaca area has to offer, while also encouraging others to do the same.
"I love introducing new people to riding," Katie says. "Some people want to go out and get started, but they may feel safer going with others, and having someone nearby that is able to fix their bike, or help introduce them to good safe routes around the area. I am happy that I can help coordinate that"
As part of the Finger Lakes Cycling Club, Katie and the Gorges Gals ride weekly (during the nicer months of Ithaca weather), and the group has a wide range of riders with varying abilities.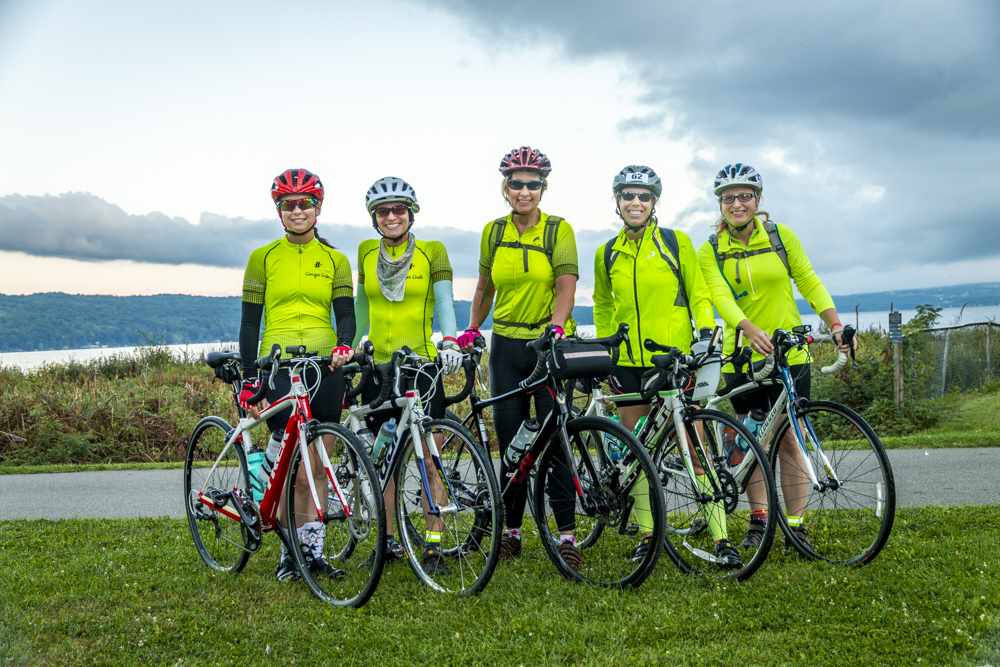 "From 20 years old to 70 years old, we all have different backgrounds, and do different things, but it is really cool when you are riding to get to know everyone on the road, and to have this one thing in common."
Katie, along with other members of the group, recently participated in the AIDS Ride for Life, a 102-mile trek around Cayuga Lake to raise money for the Southern-Tier AIDS Program. This is Katie's fourth time riding in the event. This year, her donations helped raise $216,000 in total for the September 7th ride. Overall, the ride has raised over $4 Million throughout its 20-year history.
The ride seems like a no brainer for Katie, who explains that she appreciates the balance of work-life while also enjoying a hobby such as cycling, or anything on two-wheels. And if you can make a difference in the community, all the better.
"You get to have this huge cycling accomplishment," she says, "and you are raising money for this really good program. It is so cool to see hundreds of riders gathered in Stewart Park in the morning, ready to ride out, all having different abilities, all different ages, and everyone is there to just ride together."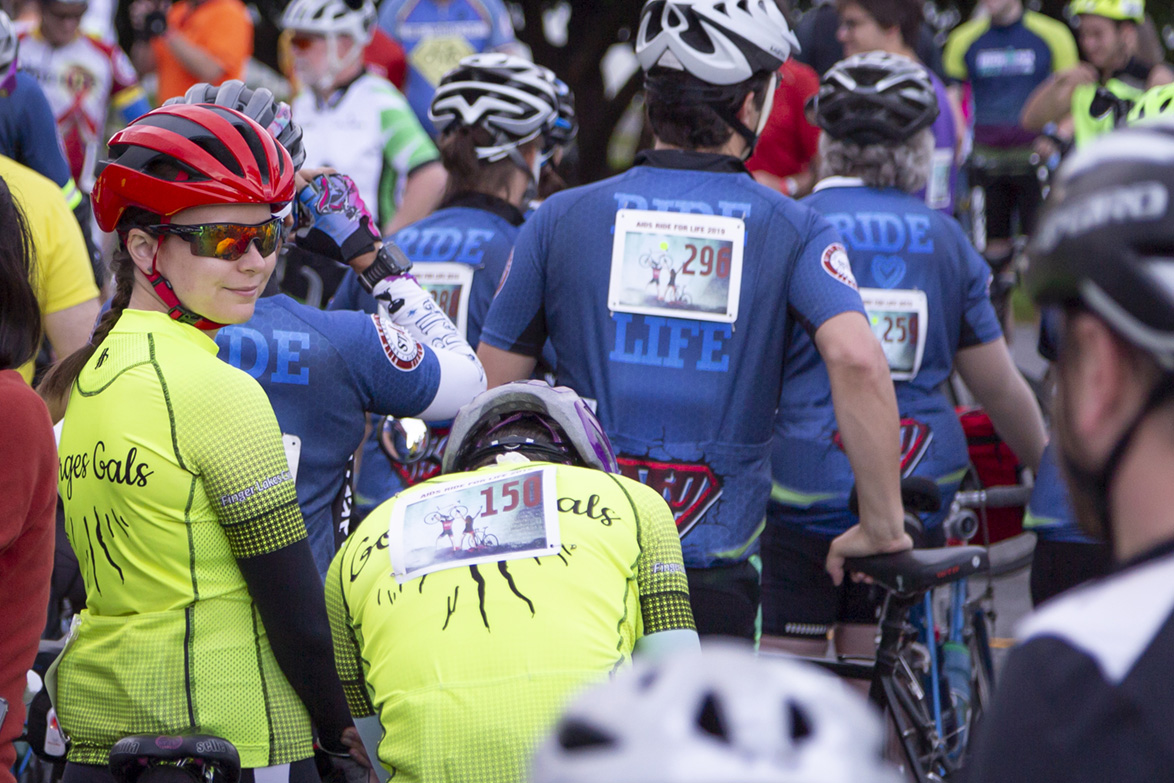 When she is not on the road, trails, or volunteering for Big Brothers/Big Sisters, you can usually find Katie 40' below ground at CHESS in Wilson Lab.
She explains that after 8-years, her favorite part about working at CHESS is that she never gets bored. "I have learned something new every day," she says, "and I do not anticipate that I will stop learning. The people are great, all with a different background, and they are all experts in something. If you ever need help at work, or outside of work, there is someone that's got the knowledge."
As Katie continues to discover new things at CHESS, she brings that effort beyond the lab, and beyond cycling as well. She says that she did not participate in organized sports in high school, so she values the welcoming atmosphere that various clubs have to offer.
"It can be pretty intimidating to start something new as an adult, so I really appreciate that there are all of these welcoming groups for people to try out new hobbies," she says. There is hiking, mountain biking, road biking soccer, ultimate frisbee, anything you can think of... And I think that I have tried most of them at some point since I have been here."