"I think our role goes beyond our own personal experiences, so we always have to reach out to the staff scientists, or other experts in our field to make sure that the research continues," he says.  "We often have to lean on each other to deliver the best possible outcome."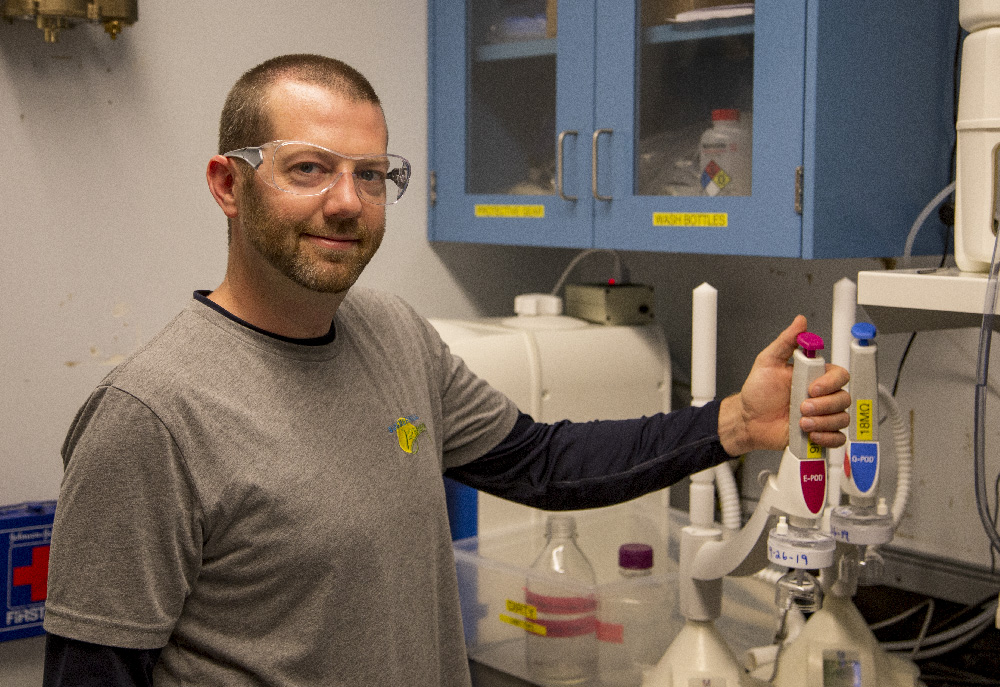 With the diversity of expertise at CHESS, there are plenty of resources that Kurt can pull from to learn new skills and get a wider perspective of the lab. "As part of the technical staff, I didn't truly know what I was getting into while starting at the Synchrotron, but I have taken steps in my career to really see what is happening at the lab, and to gain a wider perspective" 
Outside of the lab, Kurt also pursues the larger perspective by turning what was once a hobby, into a full blown business operation.  After years of homebrewing beer in small five-gallon batches, Kurt with his wife Megan and his parents, have started Summerhill Brewing, a local craft brewery, located about 10 minutes from Cortland and Homer, and roughly 30 minutes from CHESS. 
This past weekend was Summerhill's grand opening. Their hours used to depend on how much beer was on hand, to now maintaining a 5 days-a-week schedule.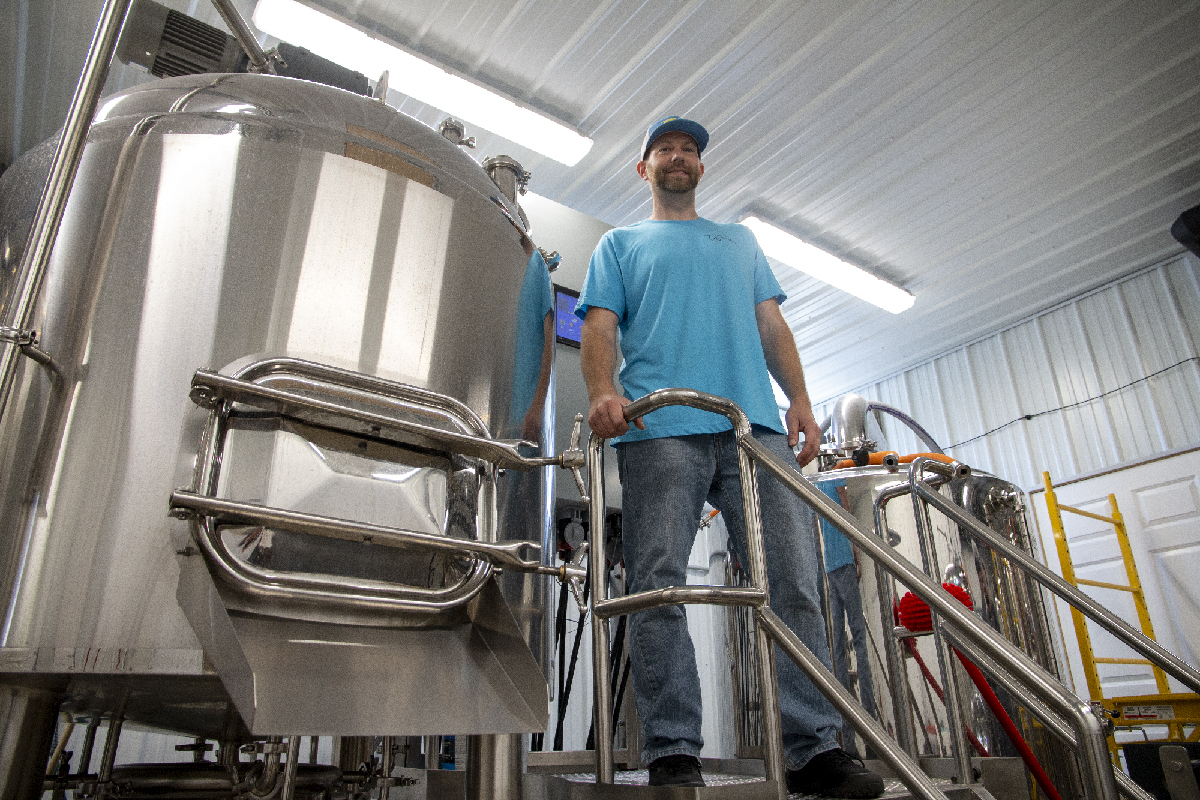 Kurt and his family were able to apply for a NYS farm brewery license. He says that this has prompted them to increase their hobby of home brewing in order to take it to the next level, and has allowed them to serve the beer they produce from their tasting room, while sourcing a majority of the ingredients from New York State.  
"It has definitely provided a lot of opportunity within the state, not just for us, but also for the farmers as a second source of income as they grow the grains and the hops."
Similar to CHESS, Kurt and his family work closely with other specialists to provide, what Kurt calls "a good service to the community."  With a sense of pride, Kurt is able to list off the dozens of local farmers and companies that deliver ingredients or supplies for the brewery,  highlighting the wooden details from the tasting room bar; a four-inch-thick slab of sycamore tree that was locally-sourced and milled in Lansing, NY.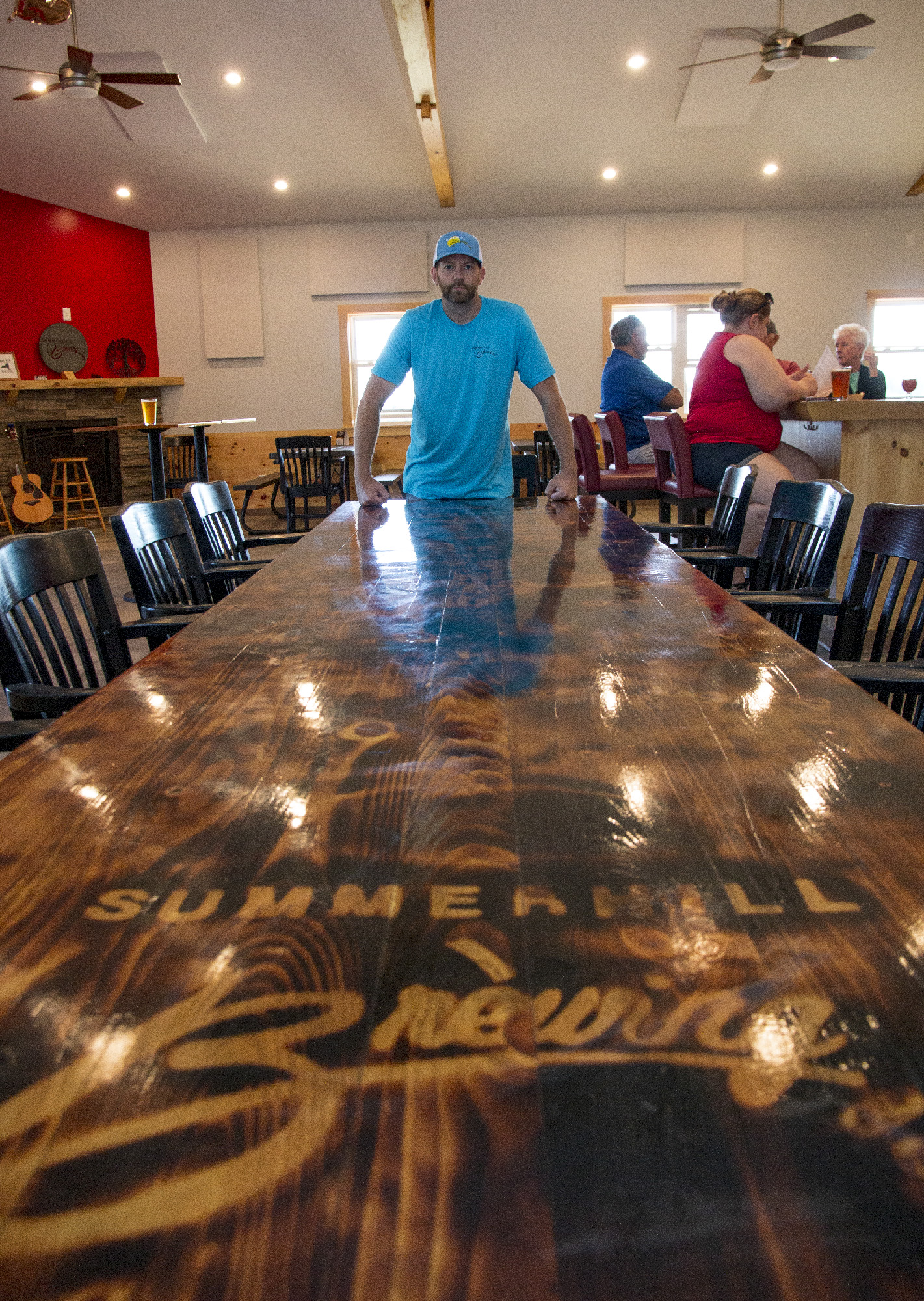 As part of the CHESS-U Hutch Crew during the CHESS upgrade, Kurt is no stranger to large construction projects, and he was able to gain and extend his electrical, plumbing and mechanical experience during the upgrade. He explains that this helped with the design and construction of the new brewery. "It is big scientific equipment that we use to brew beer these days. I was able to use my experience [at CHESS] towards the PLCs (programmable logic controller), pumps, and all sorts of things that we have at the brewery."  
"It is pretty cool that I can be here at CHESS from 9-5, doing something extremely technical and then leave here to pour a sample of our beer that was just brewed, for a customer that is extremely appreciative," he says.