Crystallography software available at MacCHESS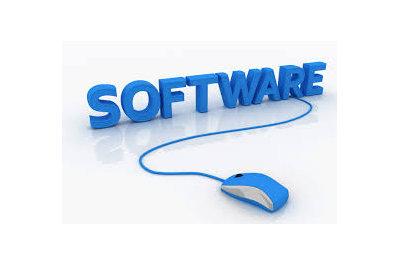 HKL2000 and HKL (xdisp/denzo/scalepack)
HKL2000 and HKL (xdisp/denzo/scalepack), a graphical interface to Denzo, XdisplayF, Scalepack, and associated routines, is available, through a collaborative arrangement with HKL Research, on all the MacCHESS computers. All detectors in use on MacCHESS beamlines are supported.
Experimenters from academic and non-commercial institutions may use the HKL programs for data evaluation and processing, while collecting data at the beamline. Users, holding a non-profit HKL license, can obtain, from HKL Research, Inc., the program upgrade to process data collected at CHESS.
Users, who do not have a permanent HKL license, can obtain free of charge a temporary license from HKL Research, Inc. to (re)process data collected at CHESS.
Users from commercial and for-profit institutions must have an appropriate commercial HKL license to use the program for data evaluation and processing, both when collecting data at the beamline and when processing data at home. The license can be obtained from HKL Research, Inc.
type "hkl2000" to start data processing
Manual
A few copies of the HKL Manual are on hand at CHESS. An on-line version is also available.
XDS
XDS
To run XDS create a new directory, change to it, place the XDS.INP there and edit it according to your project
type "xds_doc" for help and input file
Interactive Mosflm/CCP4 Data Processing Suite
CCP4 suite documentation
For interface to CCP4 programs & file display
type "CCP4i"
type"CCP4i2"
Phenix
The latest Phenix crystallographic software installed on MacCHESS 
workstations:

phenix-1.17.1-3660
Shake-and-Bake
Find heavy atom positions using SAD data
type "SnB" or "BnP" to start up the Java interface
ARP/wARP Documentation
ARP/wARP is a software suite for improvement and objective interpretation of crystallographic electron density maps and automatic construction and refinement of macromolecular models
CNSsolve
Multiple programs for structure solution and refinement
type "cns_web" for Web interface (runs locally), including tutorial as well as tools for use
type "cns_solve" to run the program itself
FSEARCH (CCP4)
Perform upto 6 dimensional molecular (envelope) replacement search
ABS (CCP4)
Determine the absolute configuration (hand) of the heavy atom substructure and calculate an FOM
O: A Package for Protein Crystallography
coot
Model building and refinement tool
type "coot"
pymol
Fancy graphics: movies, rendering, and so much more...,
type "pymol"
Sharp
Sharp (on guideline only)