For these experiments, a protein crystal was mounted into the sample chamber of a DAC and the pressure was increased step by step (0, 200, 400MPa); at each pressure 1-2 diffraction images were collected. Diffraction data were collected at the A1 station at room temperature using a Q-270 detector; the X-ray energy was 19.3keV. To avoid dehydration during mounting of the crystal into the sample chamber of DAC, all crystals were coated with NVH oil. As the sample chamber is small (thickness ~50µm, diameter ~200µm), only small, thin crystals were picked for pressurization. The setup was tested with lysozyme and trypsin crystals and found to work well.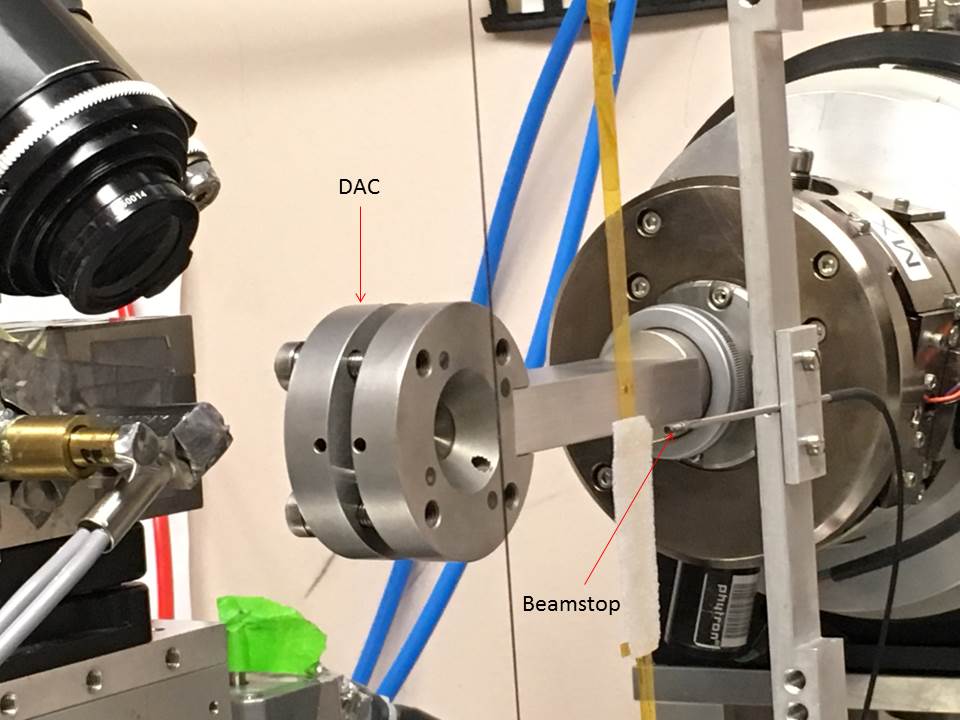 Figure 1: Left, experimental setup for recording diffraction from crystal in DAC. Right, test image taken using a lysozyme crystal; pressure 400 MPa, 5-second exposure, 1° oscillation.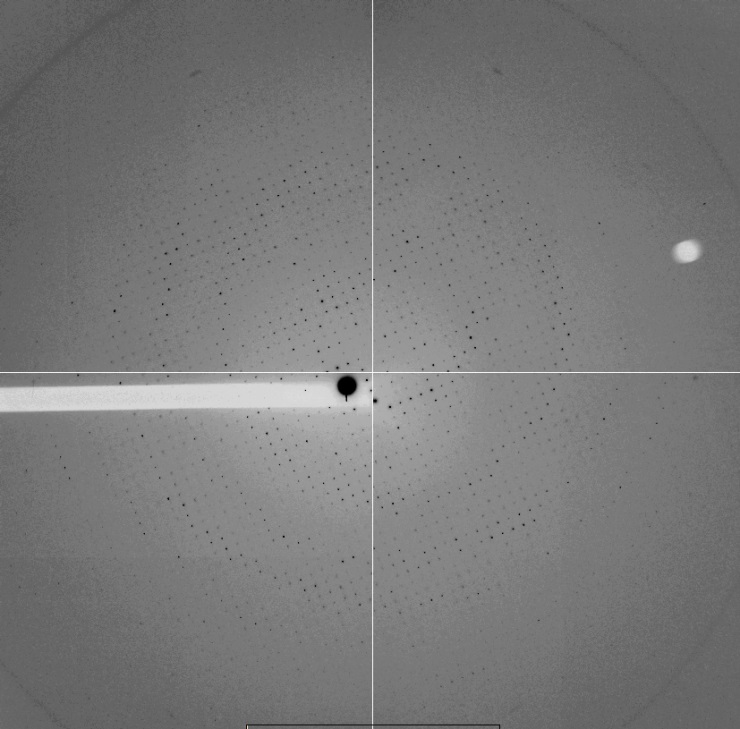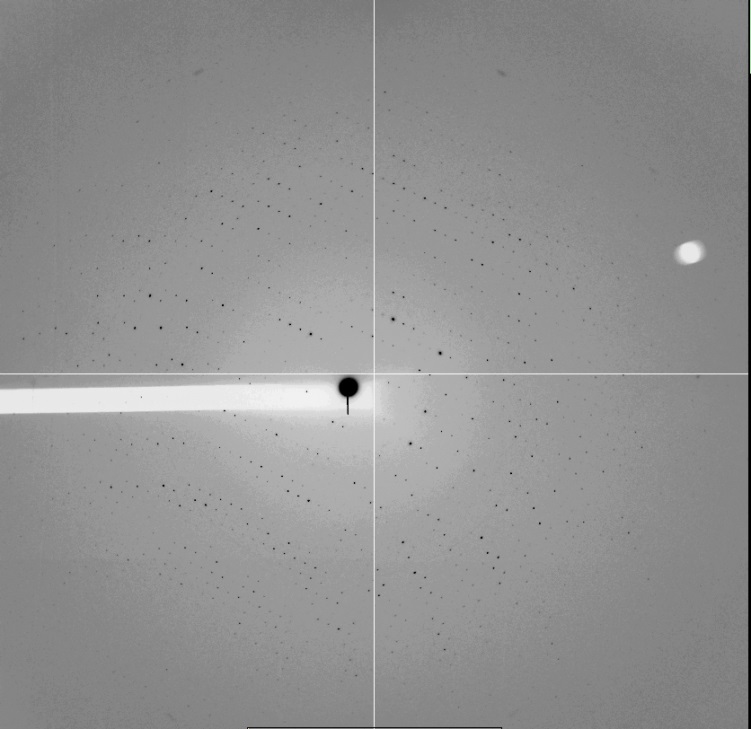 Figure 2:Diffraction from lpg1496 in DAC; 5-second exposures with 1° oscillation. Left, 0 MPa pressure. Right, 400 MPa pressure.
At ambient pressure lpg1496 crystals diffracted to around 2.5Å with very high mosaicity and high anisotropy, so that data could not be indexed and processed. High-pressure cryocooling at a pressure above 300MPa could reduce the mosaicity and anisotropy of lpg1496 crystal dramatically, and improve its diffraction resolution from ~2.5Å to ~1.5Å. Therefore, lpg1496 is a good candidate for testing in the DAC. A crystal of lpg1496 was mounted into the DAC, and an initial image was taken before applying pressure. This diffraction image is similar to those taken at ambient pressure with a standard mount, and couldn't be indexed. The DAC was then taken off the goniometer and the pressure was increased to 400MPa. After waiting for 3 minutes, the DAC was mounted onto the goniometer again and diffraction data were collected. These diffraction images could be indexed easily (P4, a=b≈75Å, c≈100Å) (Figure 2).
Future experiments with other proteins are planned; in particular, we wish to examine crystals that appear to benefit from HPC but suffer damage in the DAC. Is this damage occurring during pressurization, or beforehand, during the mounting procedure, or when pressure is released? At what pressure do changes actually occur? Are some changes reversible and others not?
References
Crane, B. R. (2008). Biochem Soc Trans. 36, 1149-1154.
Huang, Q., Gruner, S. M., Kim, C. U., Mao, Y., Wu, X., & Szebenyi, D. M. 2016. J. Appl. Crystallogr. 49, 149-157.
Pant, K. & Crane, B. R. (2006). Biochemistry 45, 2537-2544.