As the need for masks continues to grow, people at CLASSE have been sewing and making masks, while a few people with access to 3D printers have also started to fill the void.
Karl Smolenski, Georg Hoffstaetter, and others, have been printing the headbands needed for face shields. The components are made by using a material called PLA, a common printing medium.
Unfortunately, it takes a long time to print each piece, "I can make 3-4 a day and have been running them all weekend. It takes about 3 hours for each one," says Karl Smolenski.
Another hurdle for the process includes  the  actual size of the printed pieces; they are too large for the general hobbyist.   (the printers used by Karl and Georg were  previously used to make components for CBETA and are considered higher-end printers).
Carter Bagnell, CHESS Research Support Specialist, is tackling this problem at home by working with his $400 machine and a kilogram of PLA.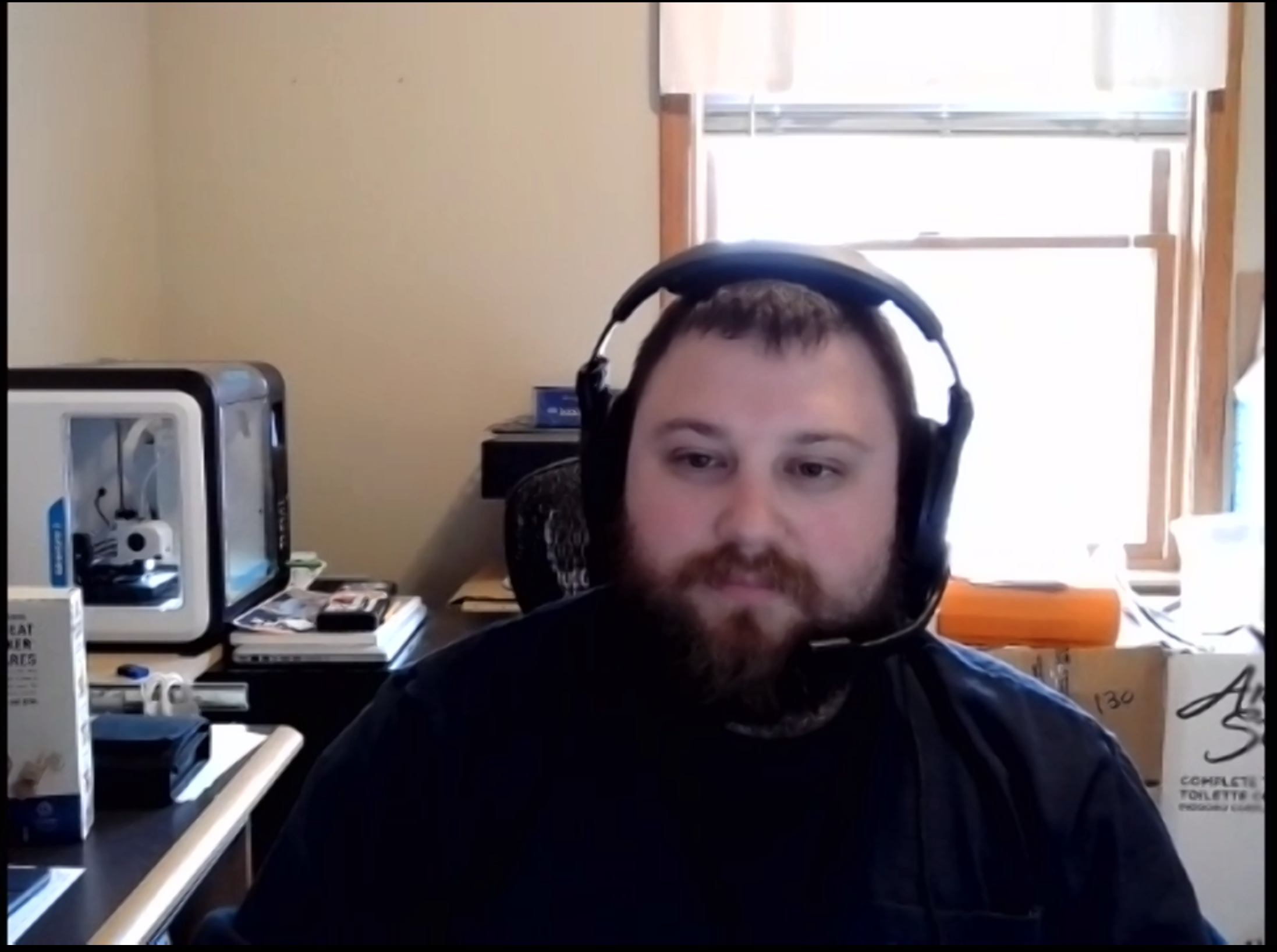 If all goes well, Carter's results will allow for more hobbyists to contribute to the need with their smaller machines.
"Hopefully this will help small hobbyists get into doing it, and will also help bigger machines make more of them faster." - Carter Bagnell
The issue with a vast majority of the hobby-style printers, like Carter's, is that they only have a small print surface, and they simply cannot print the larger pieces needed for the face shields. Carter explains that his new design, which will be soon be uploaded and shared to 3D printing groups worldwide,  allows for the pieces to be built separately, and then combined with a precise snap-fit.
Carter explains that he has been in contact with a SLACK group that is dedicated to 3D printing, and has been quite helpful in troubleshooting his new design from smaller printers.
Once Carter's pieces are made, he says that there are drop-off locations nearby where he can leave them, and others will coordinate to get the face shields attached.