Richard Gillilan, a MacCHESS/CHEXS staff scientist, has been named a member of the 2021 class of Fellows of the American Crystallographic Association (ACA), in recognition of his many career achievements, especially the development of a world-class BioSAXS facility at CHESS.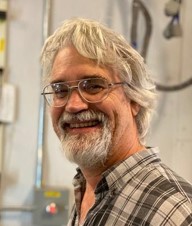 The ACA elects just a few of its members each year to the category of Fellow, defined as "a Member whose efforts on behalf of the advancement of crystallography or its applications that are scientifically or socially distinguished." The Fellows program recognizes a high level of excellence in scientific research, teaching, and professional duties, but also service, leadership, and personal engagement in the ACA and the broader world of crystallography and science. The program celebrates the excellence of members from within the ACA and promotes their recognition worldwide to constituencies outside of the ACA, such as their employers, other scientific societies, and the government. ACA Fellows serve as scientific ambassadors  to the broader scientific community and the general public to advance science education, research, knowledge, interaction, and collaboration.
As anyone who has seen Richard in action can tell you, he meets these criteria extremely well. His enthusiasm for science is infectious, whether he is collaborating with users at the 7A station, running a training workshop, mentoring students, brainstorming about future directions for BioSAXS, serving on review panels, etc., etc. Here's some of his story, as presented to the ACA in a nomination letter:
Like many of us, Richard did not leap immediately into his current research field: the use of X-ray scattering to address biological questions. He obtained his Ph.D. in theoretical chemistry, worked with molecular dynamics, and then switched into computer graphics with an emphasis on virtual reality, work which remains relevant to chemists, as he produced software which enabled one to walk through a molecule rather than a building or a fantasy game landscape. Collaborating with structural biologists, Richard was attracted to macromolecular crystallography, and in 2000 he was hired by MacCHESS, the NIH-funded group supporting structural biology at the Cornell High Energy Synchrotron Source (CHESS). Here, although still interested in macromolecular structural research, Richard has concentrated on developing techniques and apparatus to aid both CHESS users and the wider structural biology community. After making notable contributions in the area of microcrystallography, he turned to biological small-angle X-ray scattering (BioSAXS) and has been the driving force behind making the MacCHESS BioSAXS facility one of the best in the world. 
In addition to the superb support provided to each and every BioSAXS user at CHESS by Richard, he has effected the optimization of beamline hardware and software, the development of user-friendly processing software, the equipping of wet lab facilities for BioSAXS users, and the implementation of many educational opportunities, from the annual MacCHESS BioSAXS Essentials hands-on course for new and prospective users, to multiple guest lectures and YouTube tutorials. He has also collaborated with users on their research projects, and  participated in activities benefiting the entire BioSAXS community, such as the 2019 project comparing the quality of data from SAXS and SANS facilities around the world.
Richard was responsible for developing a beamline at CHESS into a state-of-the-art BioSAXS facility, including an automated sample handling system, dual SAXS/WAXS capability using two Pilatus 100-K detectors (now replaced by a single EIGER 4M), vacuum paths for incident and scattered X-rays; monitoring of X-ray flux using a beamstop containing a PIN diode; in-line SEC-SAXS capability, and associated wet lab equipment. Recent developments include a CRL system for focusing the beam and an anaerobic chamber for handling oxygen-sensitive samples. The RAW data processing package, developed under Richard's supervision, allows easy, rapid evaluation of data at the beamline. Richard has developed or adapted a variety of sample cells to satisfy needs including low X-ray absorption, uniformity, temperature control, vacuum compatibility, and mitigation of radiation damage. Recently, he has become active in the HP biology community, with an intense interest in the adaptations of biological organisms to extreme environments, and the BioSAXS station now boasts both a high-pressure (up to 4 kbar) static cell and a high-pressure chromatography system (up to 1 kbar).
In all of his work at MacCHESS, Richard has exhibited an exceptional talent for recruiting students at all levels and working with them to benefit both our research and their education. Examples range from Sarah Kim, a high school student who analyzed how often microcrystals appear in crystal screens, using a Java interface developed by herself and Richard; to Cornell student Chenzheng Wang, who came up with a method for predicting SAXS data quality; to graduate student Robert Miller, who has made significant discoveries in high pressure SEC-SAXS under Richard's guidance.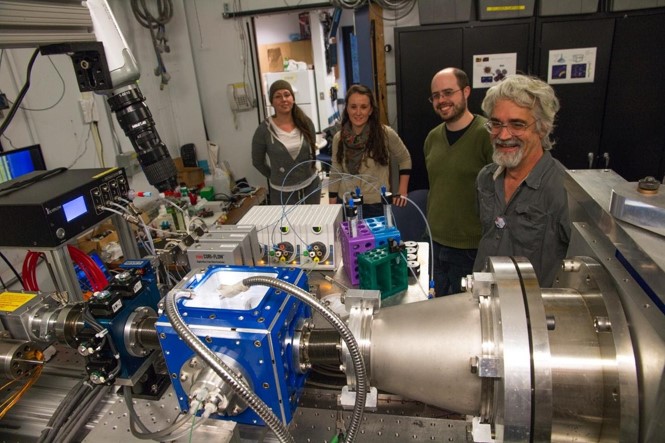 Richard joined ACA in 2002 and has contributed to the organization by serving as Chair of Scientific Interest Groups: Synchrotron SIG in 2008 and Small-angle Scattering SIG in 2013. He has organized sessions at the Annual Meeting: a regular session "Microcrystallography" in 2008, and a Transactions Symposium "Neutron & Synchrotron Sources: Role in Crystallography – Small Angle Scattering" in 2013. Also in 2013, he organized a workshop on "Biological SAXS – Theory and Practice", which was very well attended, as was a second workshop in 2015, "Small Angle Scattering: Structural Biology and Soft Matter". He was co-organizer on a third workshop in 2018, "Applications of Small Angle Scattering to Structural Biology", and was a principal speaker at the 2020 SAXS workshop. As a part of publicity for the 2020 Annual Meeting, Richard was featured in an AIP press release about X-ray scattering used to study extreme biology. Some years ago the ACA was searching for a location to hold a summer school in crystallography, and Richard crafted a detailed proposal for running the school at Cornell. In the end, another location was chosen, but Richard's effort was just one more example of his dedication to crystallography and related fields, to education, and to the ACA.