Today's latest still shot of the construction area.
(Note that this image may load very slowly.)
Wilson West Aerial Update - September 2023
Full Uncut Timelapse from Greenfield to April 2023
Aerial site image 5/10/23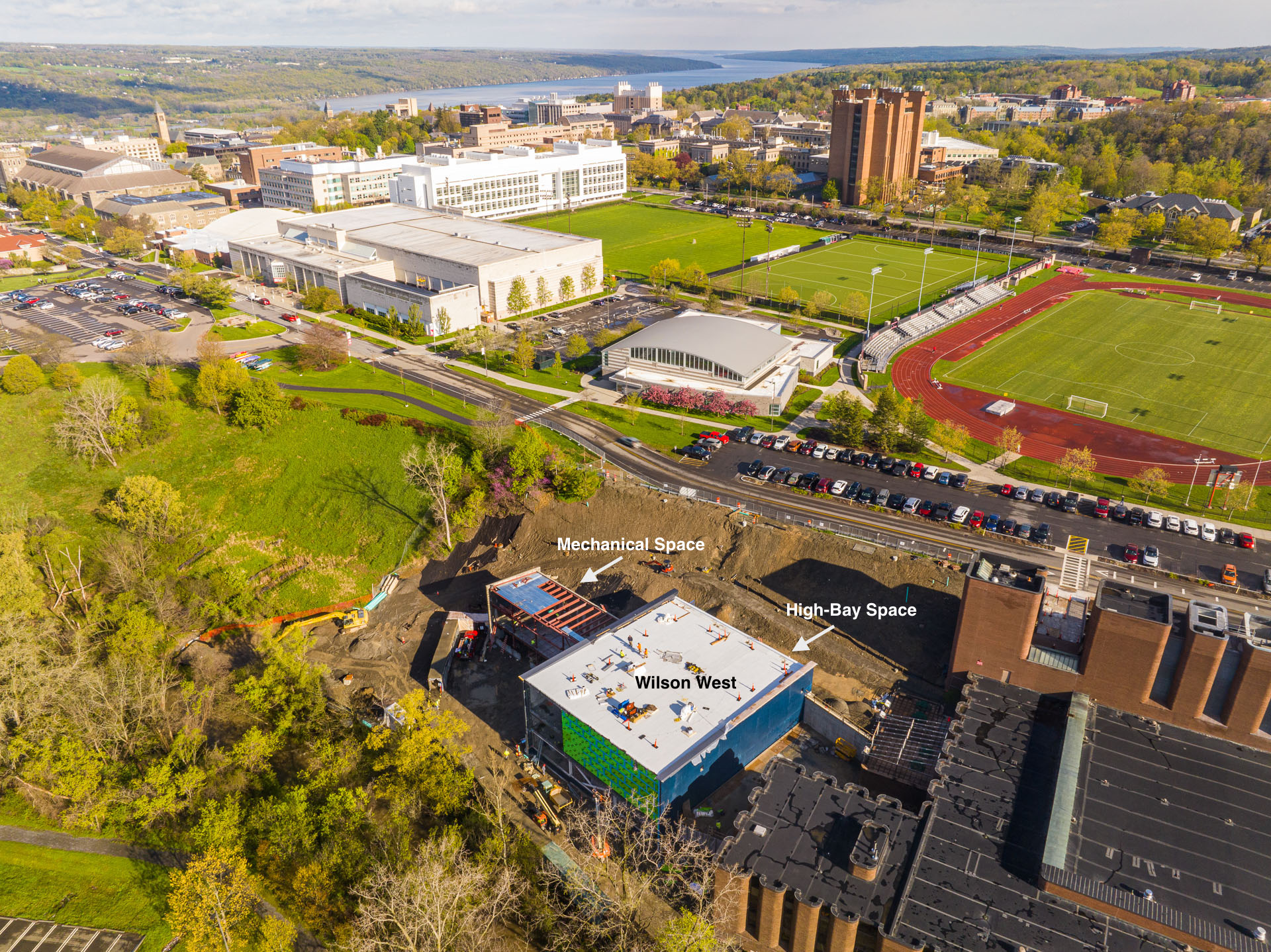 We are 16 months past breaking ground on the Wilson West Project that will house a first of its kind High Magnetic Field Beamline featuring a magnet capable of generating continuous magnetic fields as high as 20 Tesla. To put that into perspective a fridge magnet is approximately 0.001 Tesla, and a standard MRI is 1.5 Tesla. 
The picture shows that the high-bay space has a soon-to-be-finished roof, grading on the north slope, and the mechanical space being formed by steel on the west (left). Follow us for updates on the project and to learn more about the importance of this new facility.
NEH Construction Cam FULL Time-lapse 3/31/2022 to 8/19/2022
Aerial Update, August 19th
Concrete Slab Pour, August 10th
 July 14th Aerial Update