What did the scientists do?
In October 2021, scientists at AFRL and CHESS successfully commissioned a custom assembly for understanding how high temperature thermoplastic materials order during 3D printing. Ordering processes, like crystallization, are critical determinants of material properties, including strength. The work culminated in information-rich set of morphology maps of the industrially important polyethertherkeytone (PEEK), with a melting temperature 380ºC. The measurements employed a commercial 3D printer nozzle supplied by Boeing and a custom, CHESS-built heated print bed, and enables in-depth studies of the kinetics of crystallization and ordering in a wide-range of industry-relevant thermoplastics and thermoplastic composites.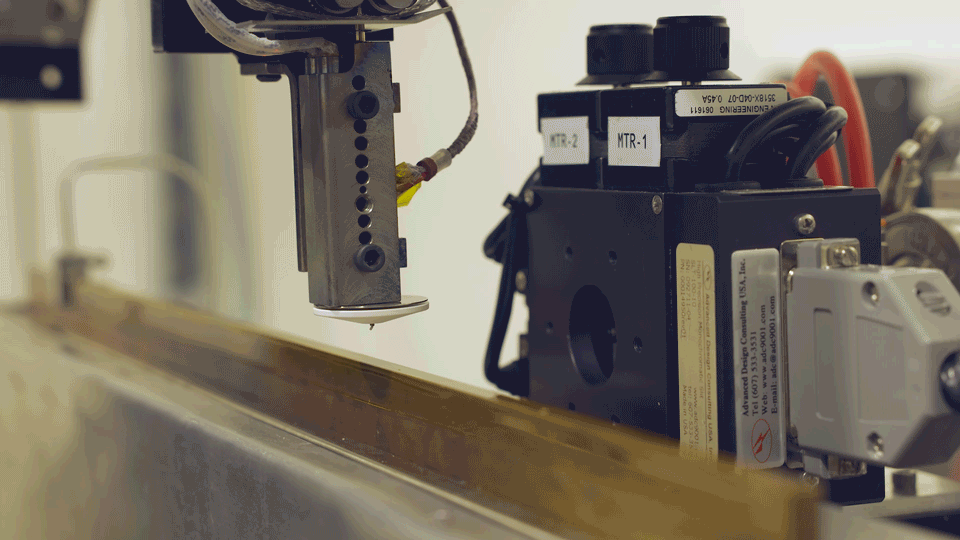 Why did this require MSNC?
Compared to prior investigations of polymer 3D printing using synchrotron-based techniques, the experiments described here combined a commercial (Stratasys) print head and a custom print bed, designed and built at CHESS, capable of print-bed temperatures of upwards of 250ºC. An x-ray beam of 2x15 microns2 was employed for SAXS-WAXS measurements in flyscan mode, enabling micron-resolution, large area maps of ordering as the material cools upon deposition.