The outreach team visited the 8th grade classroom of physical science teacher, Anne Gleed, for a full week of demonstrations and activities. Demonstrations included current carrying wires and their effect on permanent magnets and looking at magnetic fields around permanent magnets with the help of iron filings. Activities included wrapping coils of wire (hooked up to a battery) that would "hop" when placed near magnets and looking at a loudspeaker that had been taken apart to spot the coil and permanent magnet inside. Students then measured the decibel level of different speaker sets (different sized coils, different # of magnets and different cup material) and recorded data.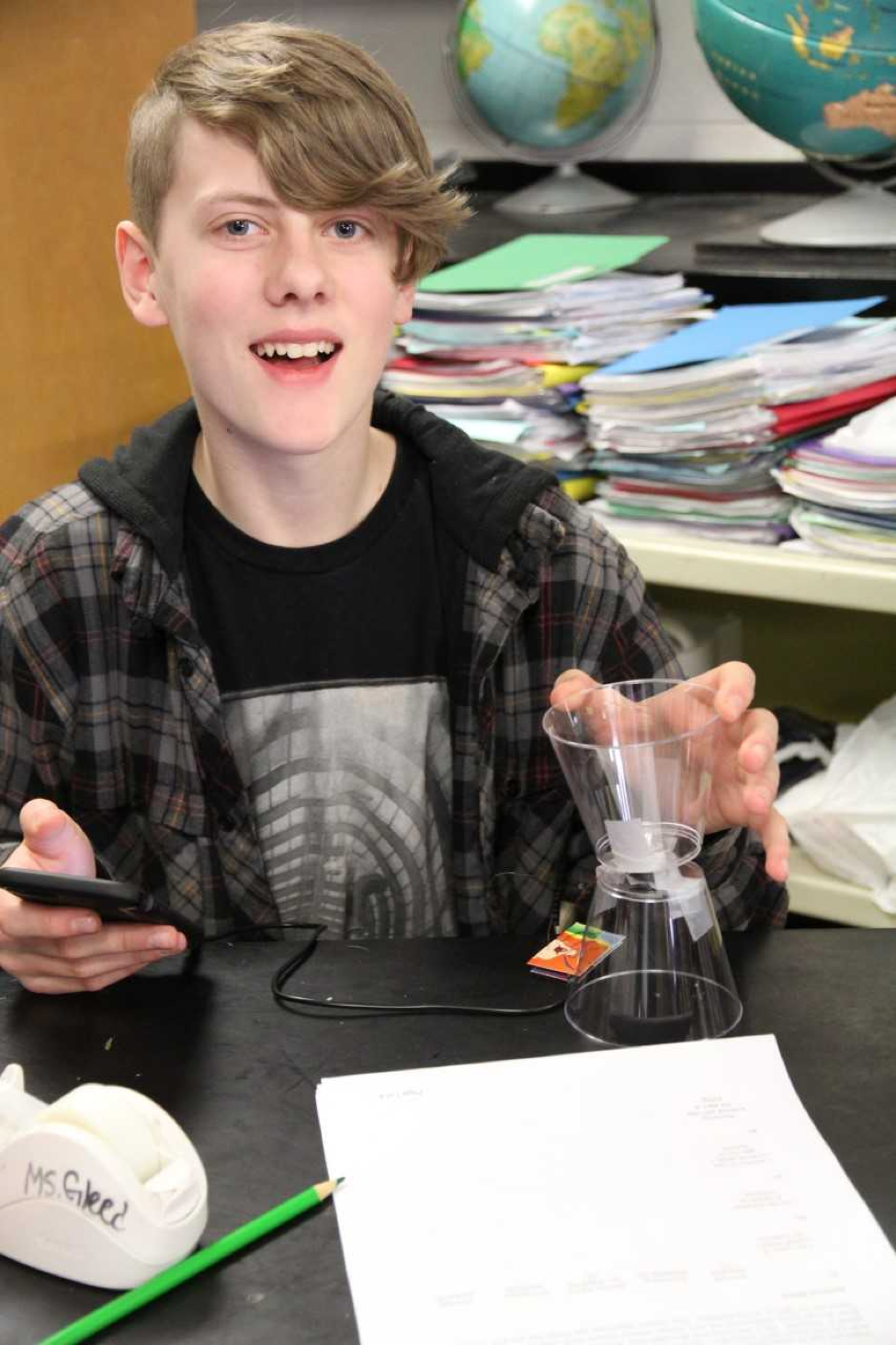 All the demonstrations and activities allowed the students to collect information for the ultimate challenge; to build the loudest speaker they possibly could given some materials constraints. The 8th graders were psyched to be able to plug in their phones to their made up  loudspeakers and hear their favorite tunes come from it. ""This is fun; I wish we could learn like this every day. This is way better than book work" said one of the students.
Our team will be back to Boynton Middle School next month to lead a lesson on photovoltaics with the same group of students.