The third-floor patio is a tourist's delight showing excavation, jack-hammering bedrock to make way for concrete grade beams and foundation walls, deep-drilled peers being backfilled with concrete, and new utility lines running across campus road and down the west side of the sector 7 building. 
The photo shows the exposed CESR tunnel, now being carefully cleaned to prepare for waterproofing, the foundation near Wilson on the right in the shade, and the DEEP drill rig on the west placing support piers close to the sector 7 building. Inside Wilson West flare, much of CESR has been moved away from the shielding wall and Wilson outer foundation. The mechanical crews took apart the CHESS 4a hutch, and have relocated the CESR wall to make space for the sector 5 beamline.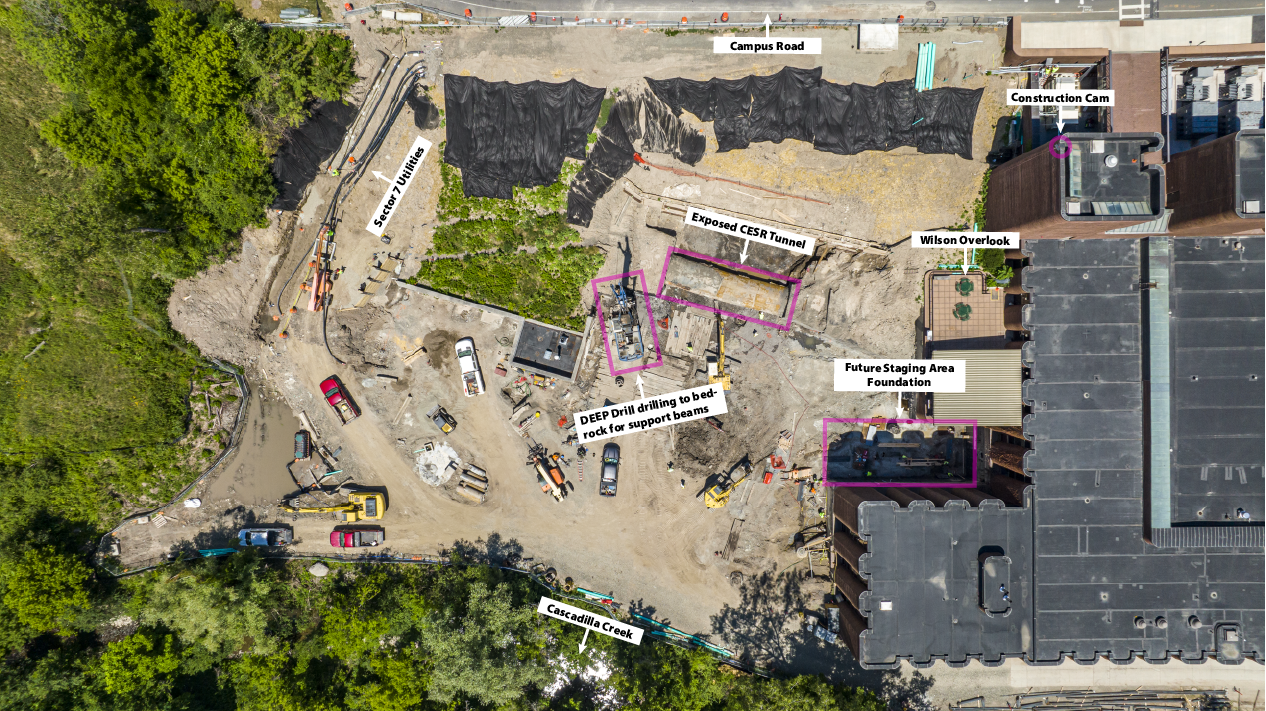 The west RF cavities have been protected in preparation for what we hope will be 18 unexciting penetration holes and windows cut in the Wilson south foundation. The beamline is being designed and modeled, followed by many informative meetings with vendors who are trying to meet our demanding specifications. I am not sure Wilson lab could be more busy!