CHESS serves as a model to other national research facilities, providing programs for community college students, underrepresented minorities, and persons with disabilities to participate in cutting-edge science research and engineering activities at synchrotron light source. As part of its initiative to advance representation of underserved populations, CHESS recently sponsored Ellen Leibowitz, 2017 AAAS Entry Point! fellow to present her research at the Emerging Researchers National (ERN) Conference in Science, Technology, Engineering and Mathematics (STEM) in Washington DC this past February.
Leibowitz, now a first-year master's student in Mechanical Engineering at Georgia Institute of Technology, began her research career at CHESS during the summer of 2017, working alongside mentor Dr. Stanislav Stoupin on a project entitled "Design of a Dual-energy High-energy-resolution Backscattering Monochromator for Ultraprecise Studies of Thermal Expansion" as part of the Summer Undergraduate Research and Engineering (SUNRiSE) program funded by the National Science Foundation.  
In Washington DC, her poster was viewed by other conferences attendees, AAAS staff and NSF representatives, asking her a range of probing questions. "I answered a wide variety of questions," states Leibowitz "from 'What is a monochromator?' to 'Why study thermal expansion of this material in the low temperature range?'"  The ERN conference session provided Ellen with a platform for practicing her oral communication skills and an opportunity to network with other young scientists.
"Ellen was an exceptional summer research student" states Professor Carl Franck, the faculty advisor for the SUNRiSE program. "Her mentor worked closely with Ellen and together they were a power-house duo. Their research contributions were very valuable to the lab and I still reference their Technical Memo protocols and findings. We were very pleased with Ellen's work and we are delighted to be hosting our second AAAS Entry Point! student at CHESS this coming summer."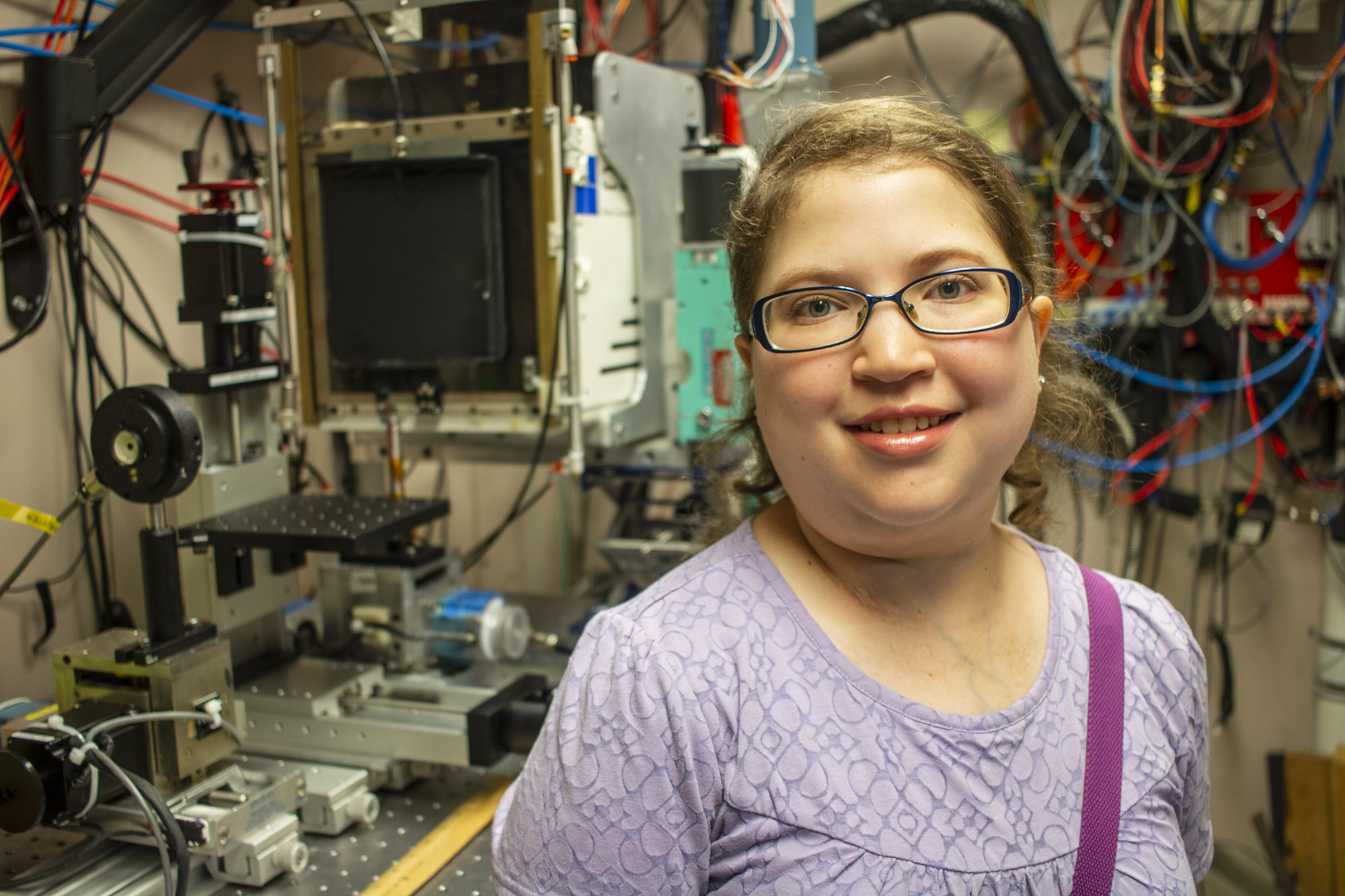 Ellen is looking forward to continuing to conduct research as part of her graduate program and career.  "My dream career would be working on propulsion and energy systems in the Aerospace/Defense Industry" Continues Leibowitz, "I hope to use my knowledge to make systems that are both environmentally efficient and cost effective to help benefit society.  
The research experience I gained at the Cornell High Energy Synchrotron Source will be very important in achieving my career goals."
Learn more about AAAS Entry Point program here, visit the following web site: https://www.aaas.org/programs/entry-point