Samuel Barton came into his internship with Summer Engineering and Research for Community College Students thinking he would be working with high pressure deep ocean particles, but the COVID-19 pandemic steered his internship in another direction. The change suited Sam nicely, since his Hudson Valley Community College degree is in Engineering Science and he will be transferring to the Cornell College of Engineering this fall to major in Electrical and Computer Engineering.
The recent shutdown and shift to remote work has presented many challenges, and at the Cornell Laboratory for Accelerator-based ScienceS and Education (CLASSE) one of the biggest is how to run the accelerator and all of its beamlines and stations with as few people on-site as possible. The BioSAXS/HP Bio beamline, which focuses on studying biological structures through x-ray chromatography, already had automated capabilities prior to the current pandemic but the software to make the automation remote was not ready for general use. 
Enter Sam, whose task this summer has been to troubleshoot those software issues. The BioSAXS/HP Bio station has a robot that can pull biological samples from one area and put them in front of the x-ray beamline in another. This process involves video-tracking software that works with the robot to stop samples precisely when they are positioned in front of the beamline, but it wasn't quite hitting the target location correctly. Sam and his mentor, Dr. Richard Gillilan, CHESS staff scientist, are troubleshooting this connection so that the system can be run remotely by outside researchers using the facility.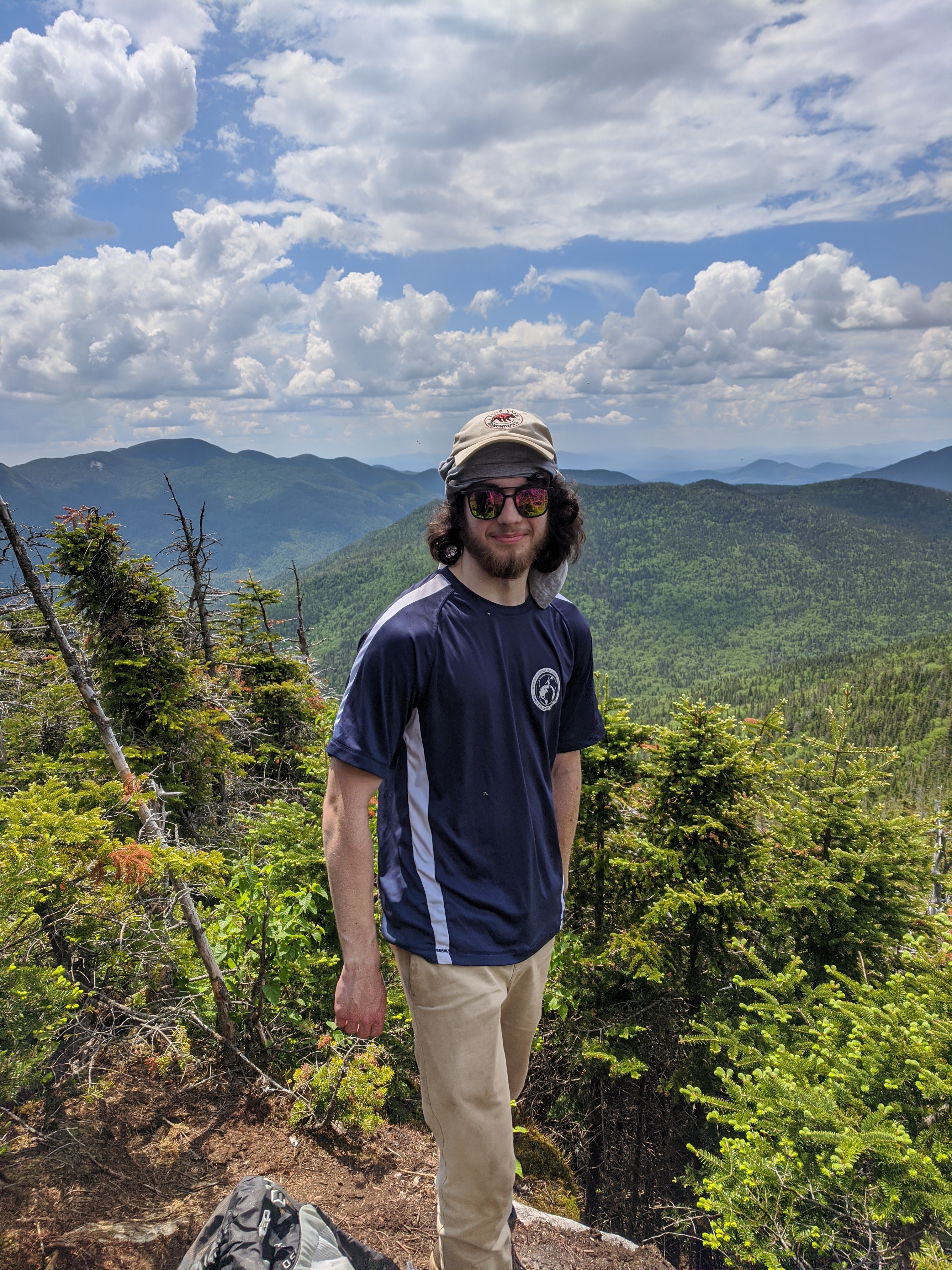 "The whole process of pumping the samples into the x-ray beam to get it on target has never worked perfectly without human intervention," explains Gillilan. "So Sam is pushing that forward now that we're forced to do everything remotely. It's the right time to iron out the wrinkles and get this to work and document it. And what's nice about having him do this is he is totally a greenhorn at this - he knew nothing about the field before this summer - so he's going to be really great at explaining how to do it to someone who's never done it before."
That's exactly one of the things Sam has been responsible for and is proud of. "One of the things I did was write up a document that explains to new users how to access the station remotely with all the steps. It's very, very detailed so that even if you know nothing about computers you can still work through it." This document along with Sam's improvements to the remote software should lead to a smoother remote experience for users this fall.
Staff scientists ran a large-scale test of remote access to stations at CHESS recently, testing network capabilities and software, including some of the work Sam has been doing.
All of the students participating in Cornell's Research Experience for Undergraduates have had to adapt to the disappointment and realities of the program being remote. Sam has taken the challenge of going through the summer research program remotely and turned it into a positive. "It's kind of unfortunate that I haven't seen the station," laments Sam. "I've seen pictures of the station but I don't think I'll ever completely understand it until I'm there in person and can be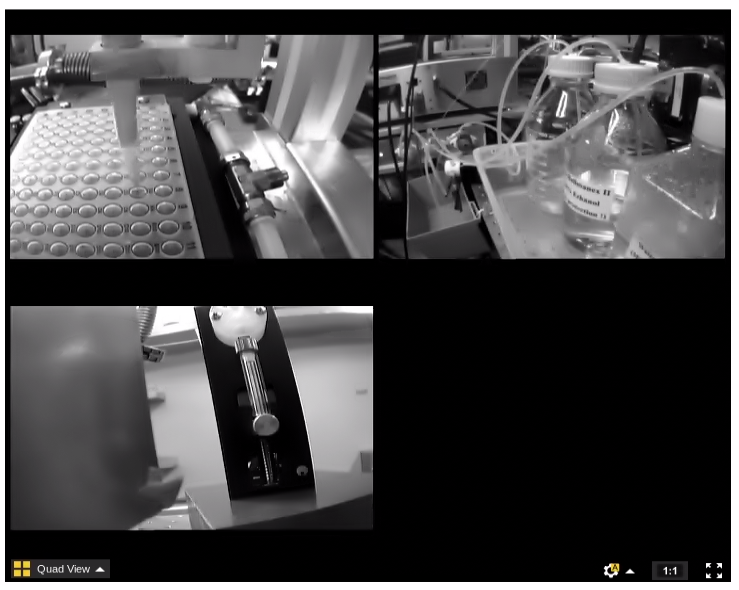 like, 'oh, this is this.' I know the general ideas and I know how it works, but I don't really know the placement of everything." That does give him one leg up though - he has the same perspective that outside researchers using the beamline remotely would have. He sees this as an advantage as he helps to prepare the beamline for remote research this fall.
"I'm helping build this, but I'm also benefiting from it," he explains. "We set these cameras up, and I get a better idea of what the station looks like. So in a sense, the better job I do, the more information I have and the easier it becomes. I'm also sort of a guinea pig because I've never been in the station. I've never seen a lot of this stuff before. And so it's like 'okay can you figure out how to use the station? What is intuitive for you, and what software programs do you prefer using?' So it's fun."
Interested in learning more about student research opportunities at CLASSE? Find out more here.